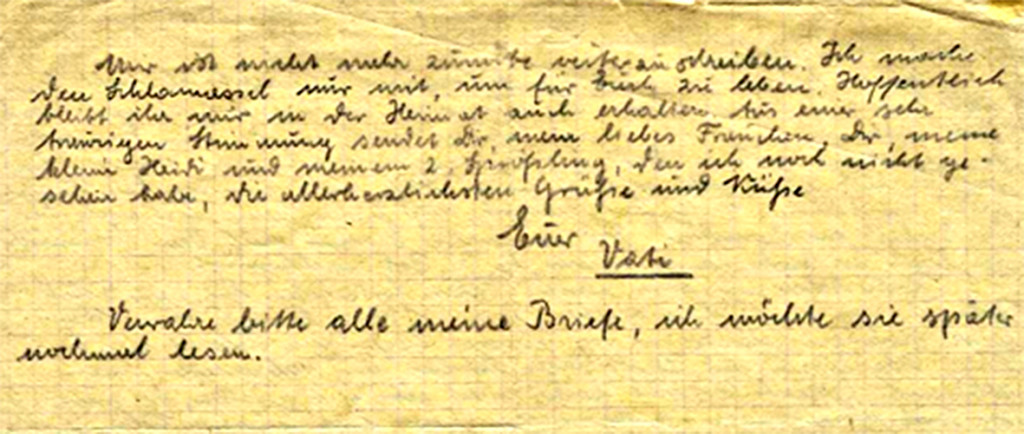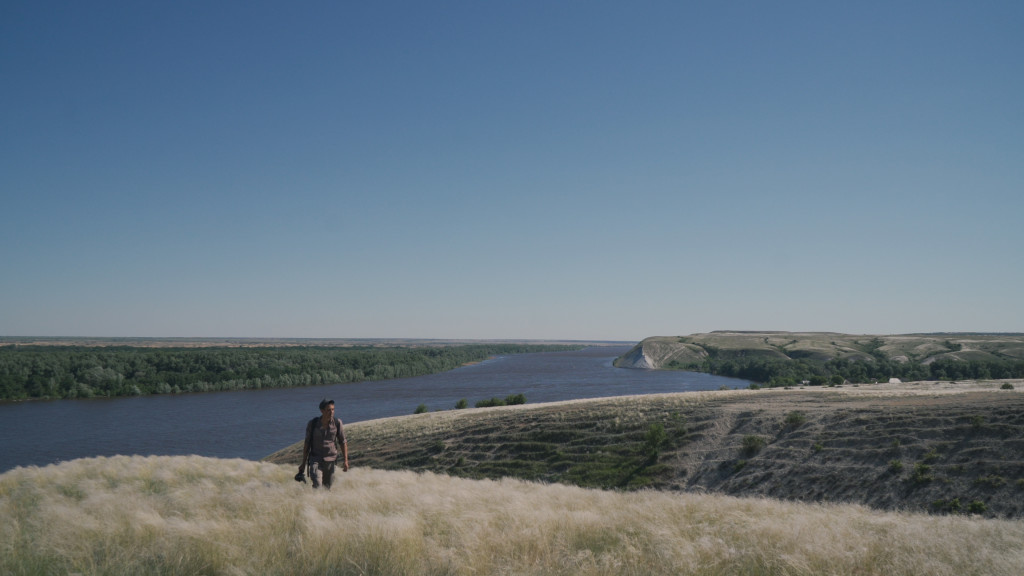 STARLESS IN STALINGRAD
is a multimedia documentary project
by Ascan Breuer.
---
---
Story
STARLESS IN STALINGRAD is based on approximately one hundred letters Ascan Breuer's grandfather had sent from Russia to his wife in Hamburg, Germany, within seven months (from June 5, 1942 to January 5, 1943).
After being inducted to military service Ascan's grandfather kept contacting his wife almost daily reporting from his journey as a soldier of the Wehrmacht which in the course of the offensive warfare lead him over 1500 kilometers from Babruysk (Belarus) to Stalingrad (today's Volgograd).
Meanwhile, his wife – the receiver of the letters – being heavily pregnant with her husband's child, i.e. Ascan's father, was waiting for him in Hamburg where the bombing was just about to start…
For more details see "Contents of letters" | "Quotes from letters" below (coming soon)
The sender & the Addressee:
---
STEP 1: #REALTIMETRAVEL
All the letters have been released online starting from June 5, 2017 to January 5, 2018 — each of them to the day exactly 75 years after their posting.
The journey was watched by 7500 followers in realtime on Facebook/StarlessInStalingrad as well as on the Web-Blog StarlessInStalingrad.com.
By January 2018 all the letters were provided for the public in an online archive.
Through the #realtimetravel (German: #Echtzeitreise) in the social media a general public has become keen on the project, via TV and newspapers, in Austria, Germany, and Russia.
---
STEP 2: CROWDFUNDING
In order to fund investigation on site, a crowdfunding initiative was established in cooperation with the social media-community in mid-December 2017, and successfully completed in mid-February 2018.
---
STEP 3: EXPEDITION TO RUSSIA
In May and June 2018 investigation was conducted in the area between Kursk and Volgograd which was sponsored by the crowdfunding as well as by the Austrian Federal Chancellery, the cultural department of the municipality of the city of Vienna, the Austrian Zukunftsfonds und the Austrian Cultural Forum in Moscow.
Places from where the letters were posted:
In case you don ́t see the map, click here.
---
STEP 4: PHOTO BLOG
Starting from December 2018 the communities of the website, of Facebook and Instagram are being invited to view the results of the expedition via a photo blog revealing day after day of the expedition.
Trailer of the photo blog:
---
STEP 5: E-BOOK
After finishing the #realtimtravel in early 2018 the letters are still available online, and, in addition, are also purchased as ebook (at Amazon, Thalia, and others).
---
STEP 6: DEVELOPING CINEMATIC FORMATS
Based on the research, and taking a creative 'sideway' by using the photo blog in social media (see above), concepts are being developed to create cinematic formats that will also involve web series.
For this reason Ascan Breuer has been invited to participate at Berlinale Talent 2019.
WE DO DOC
DIFFERENTLY